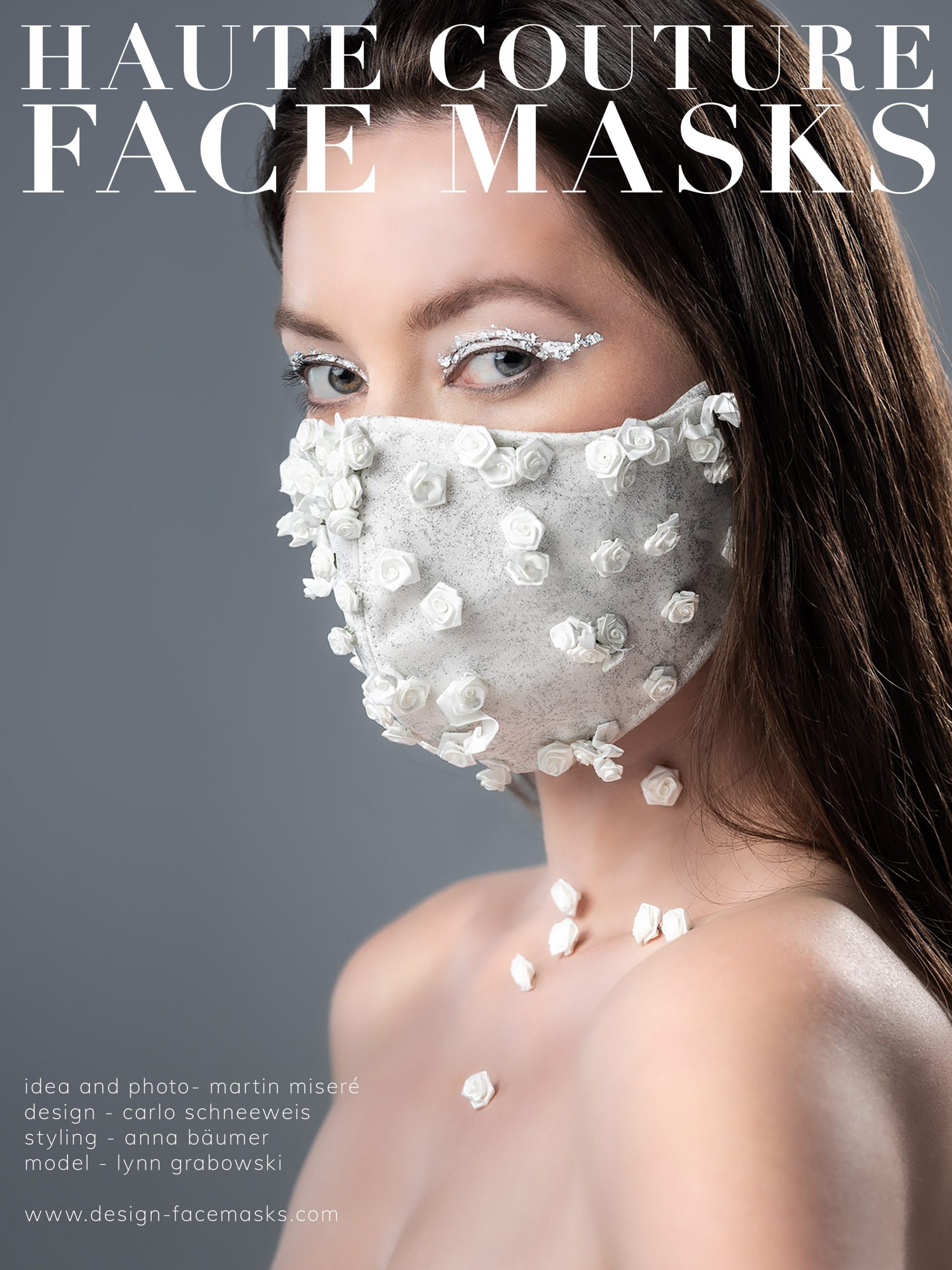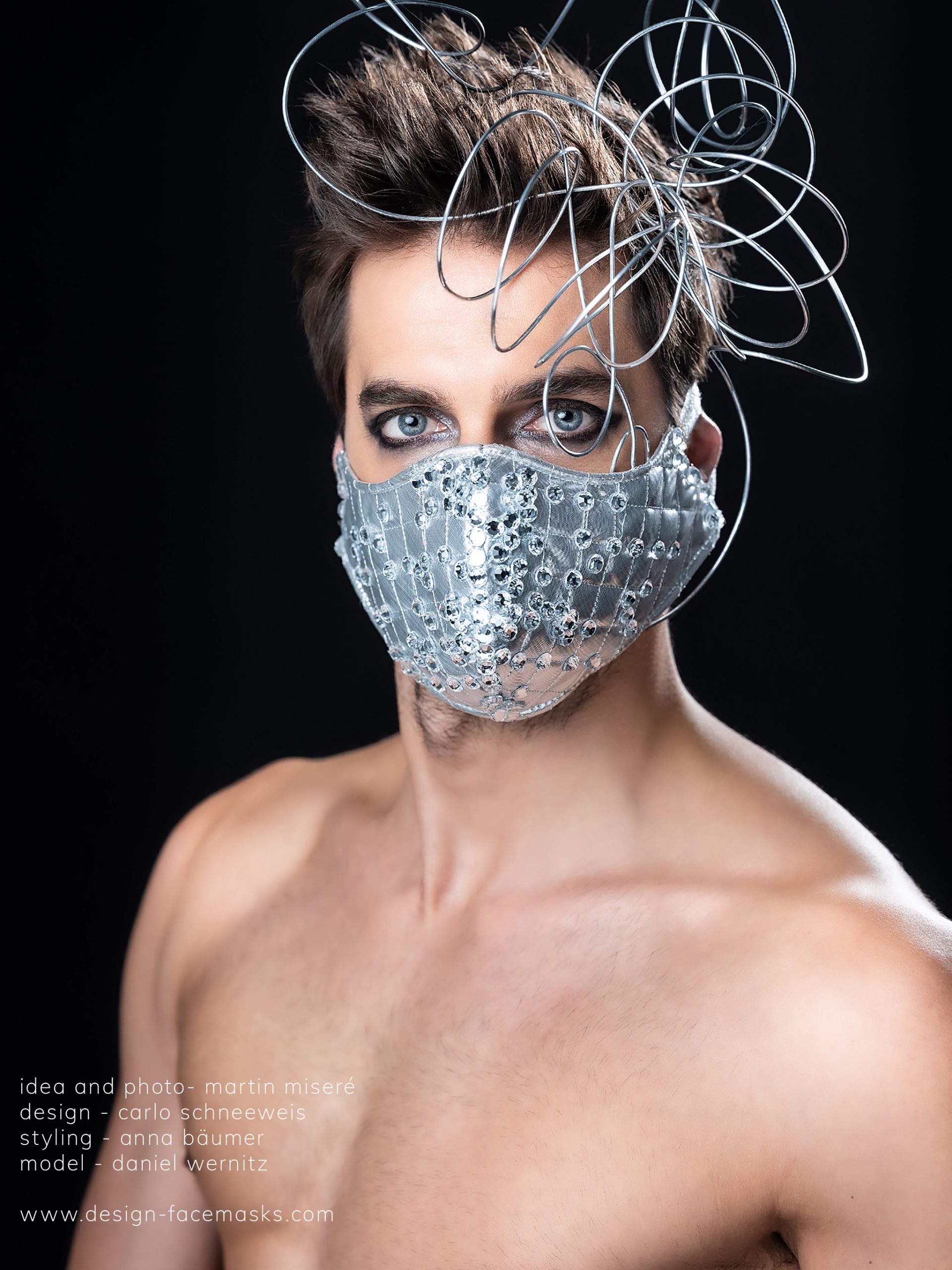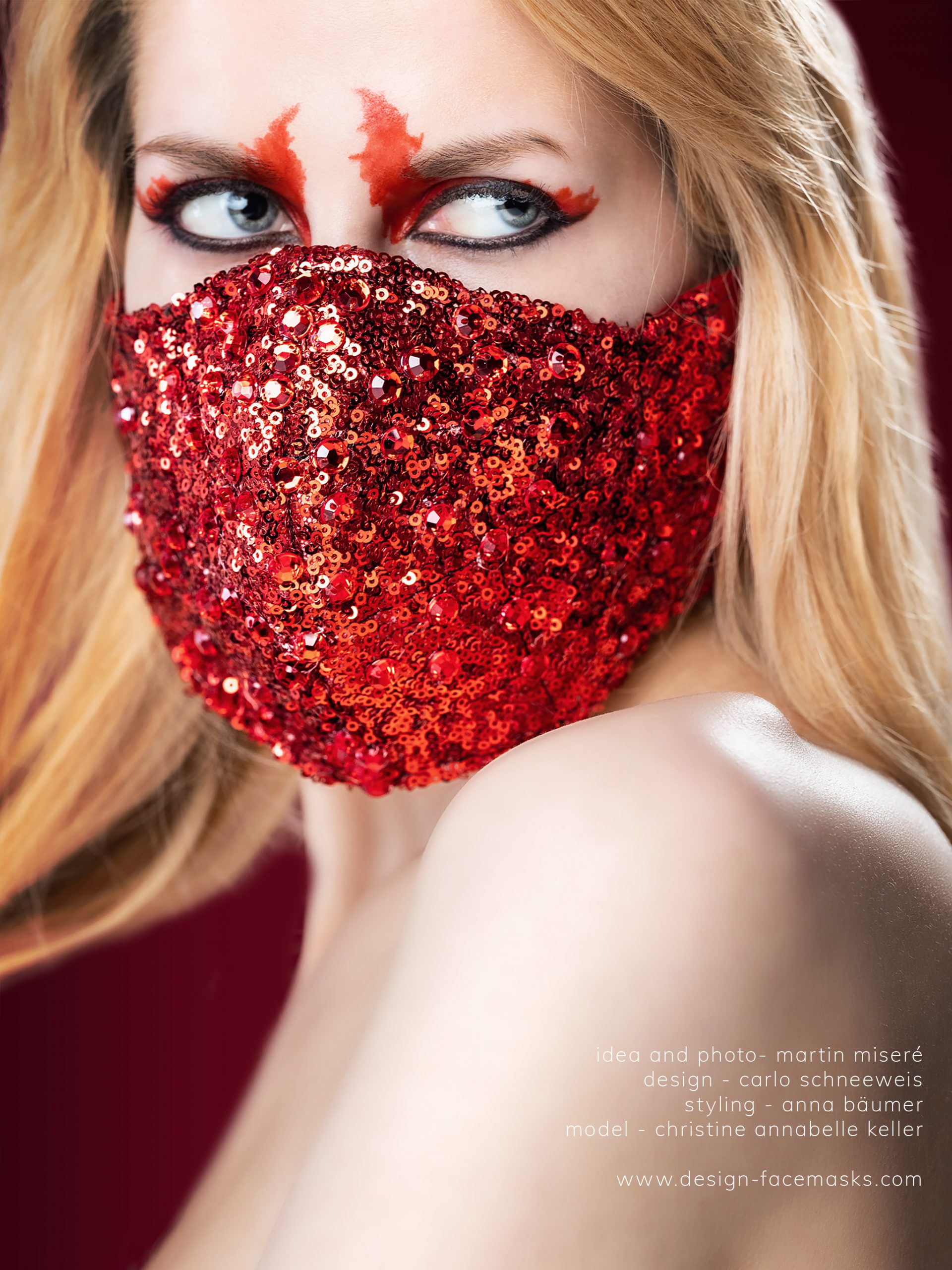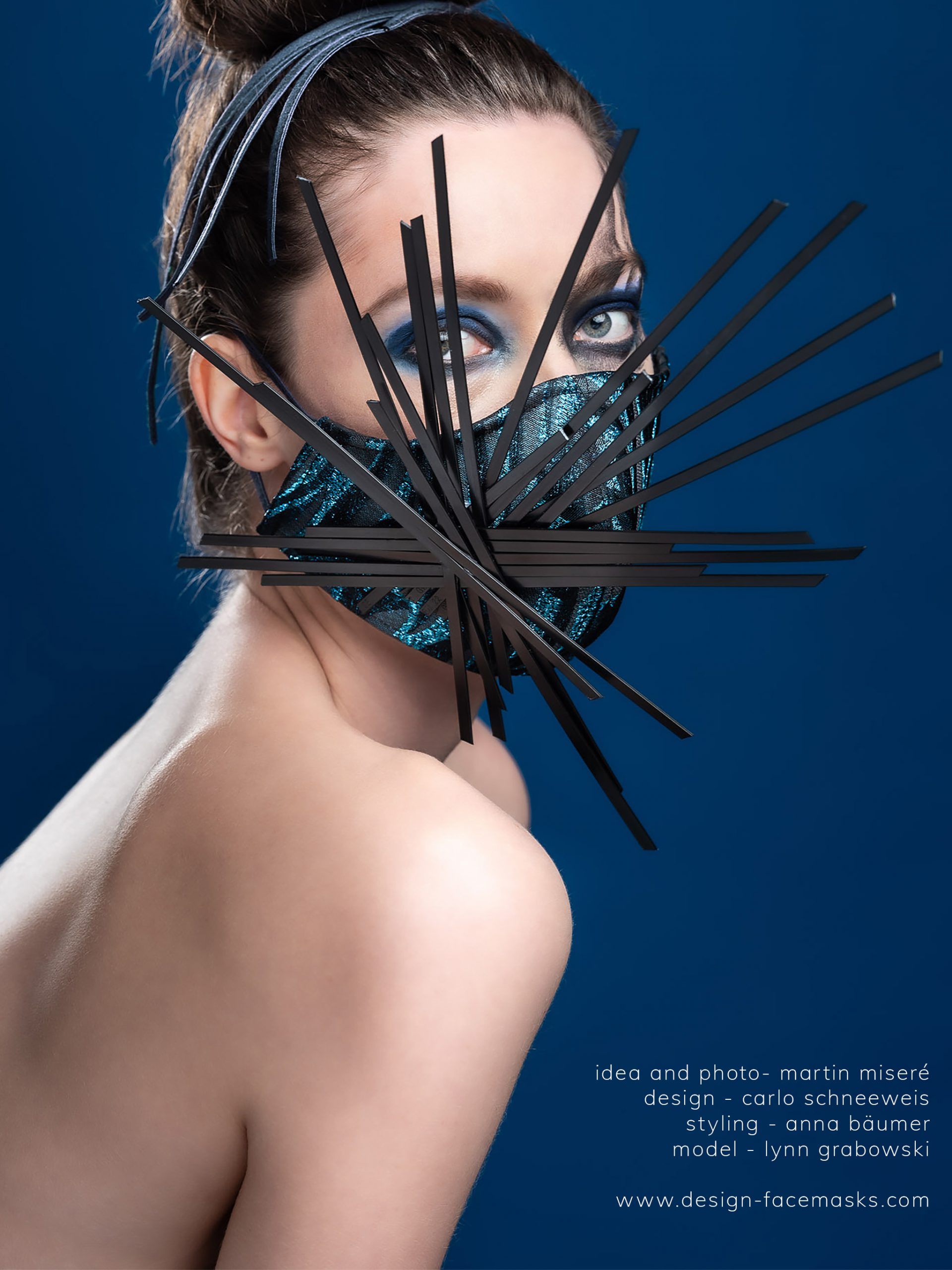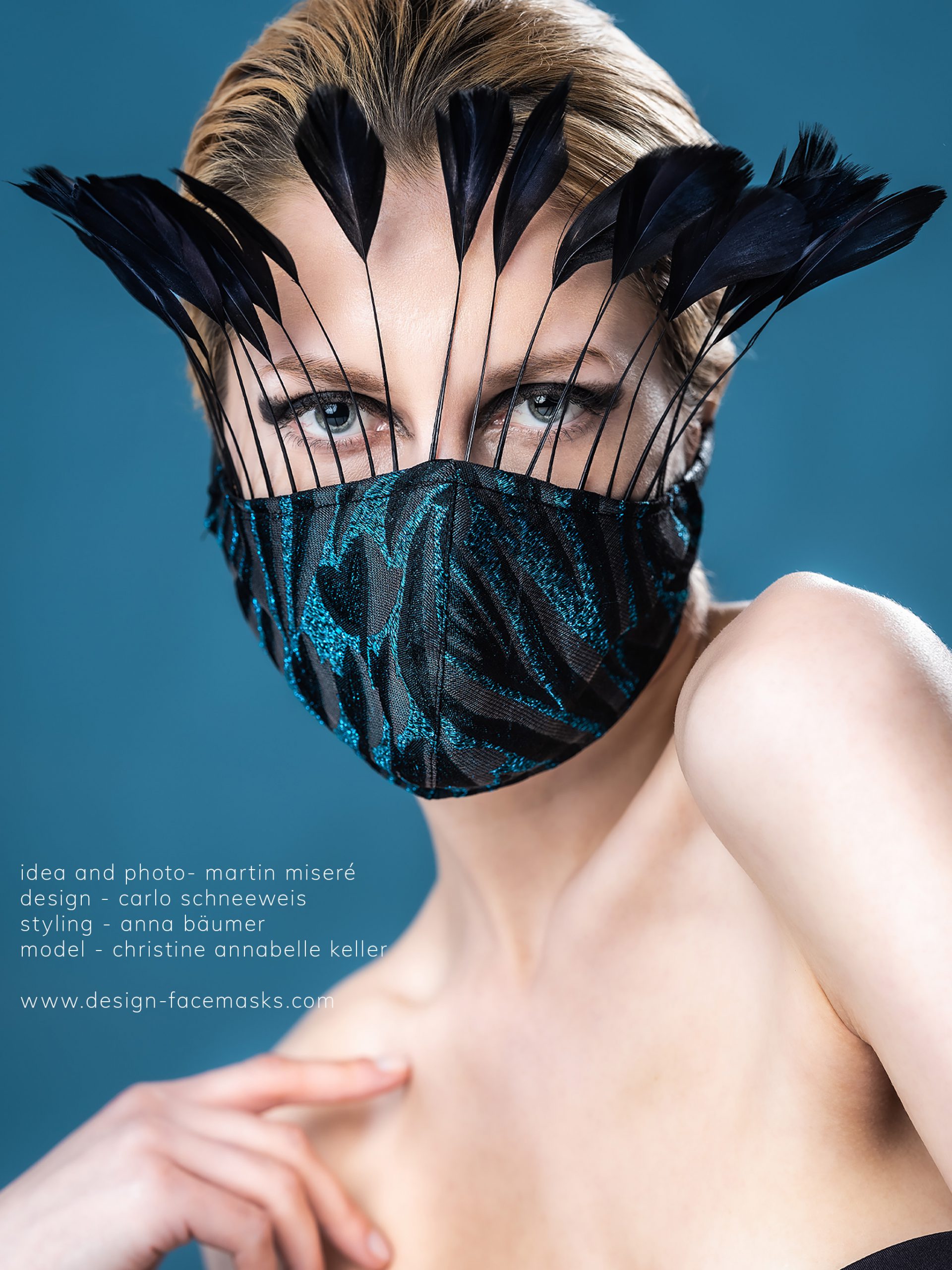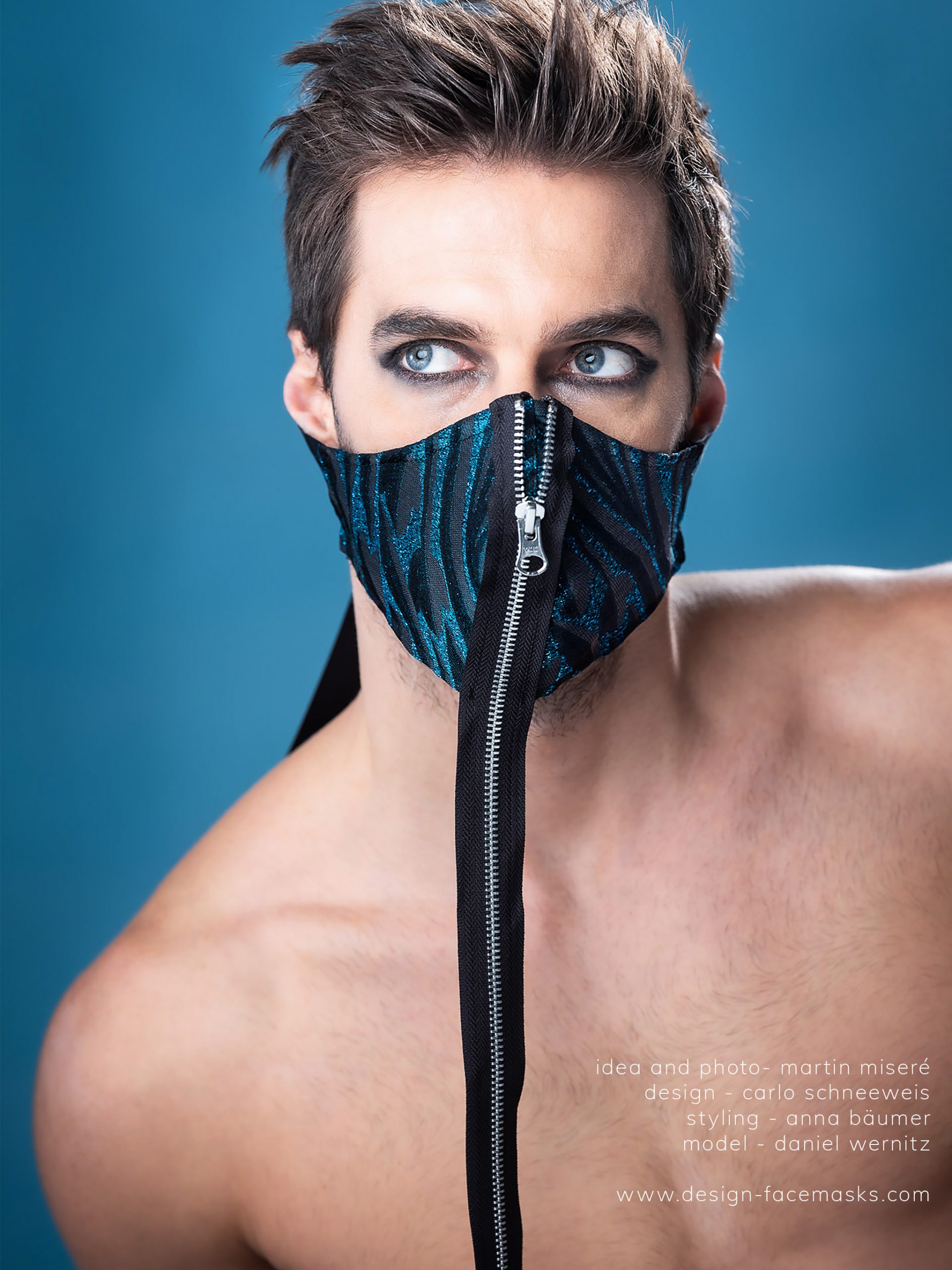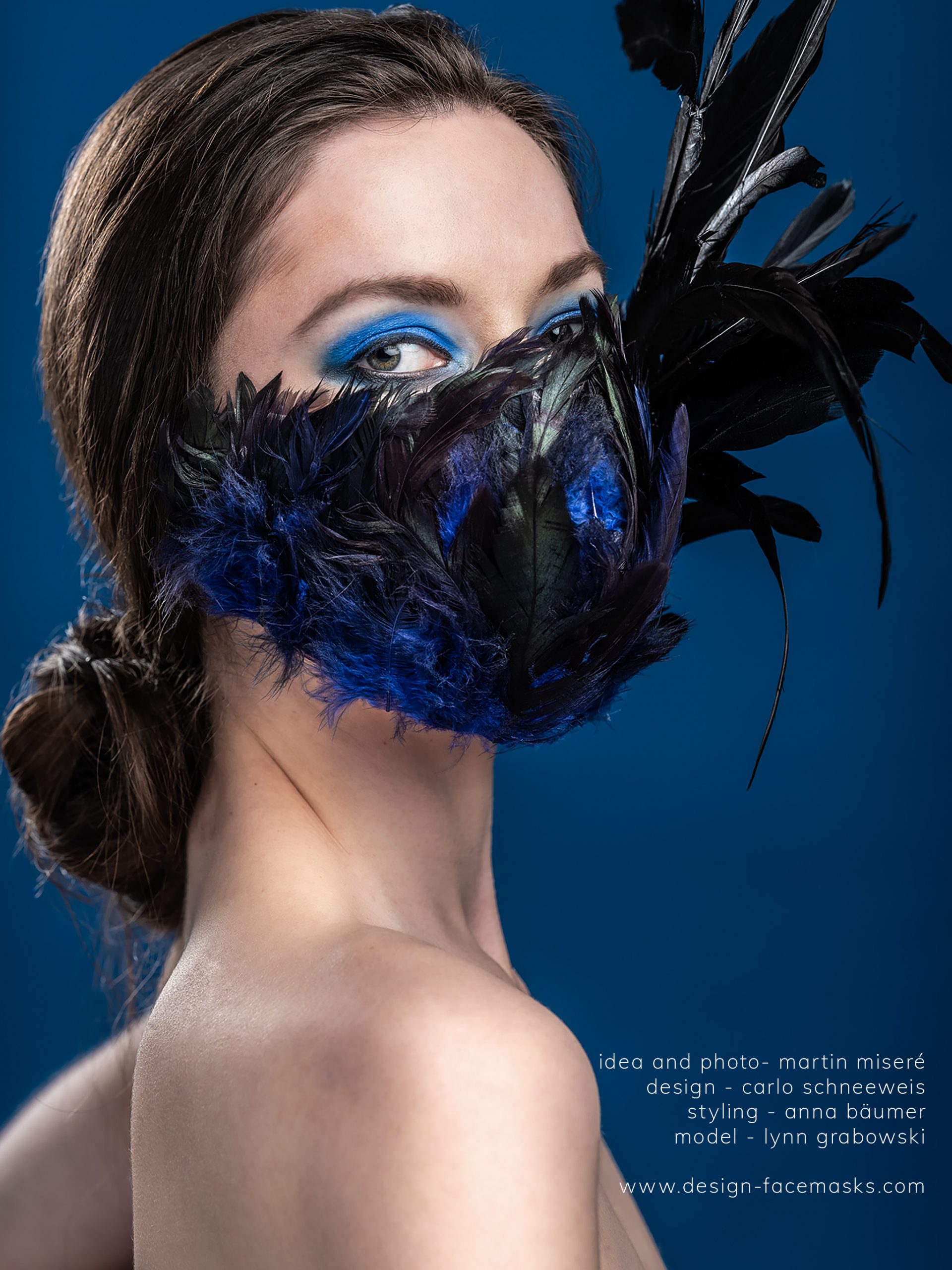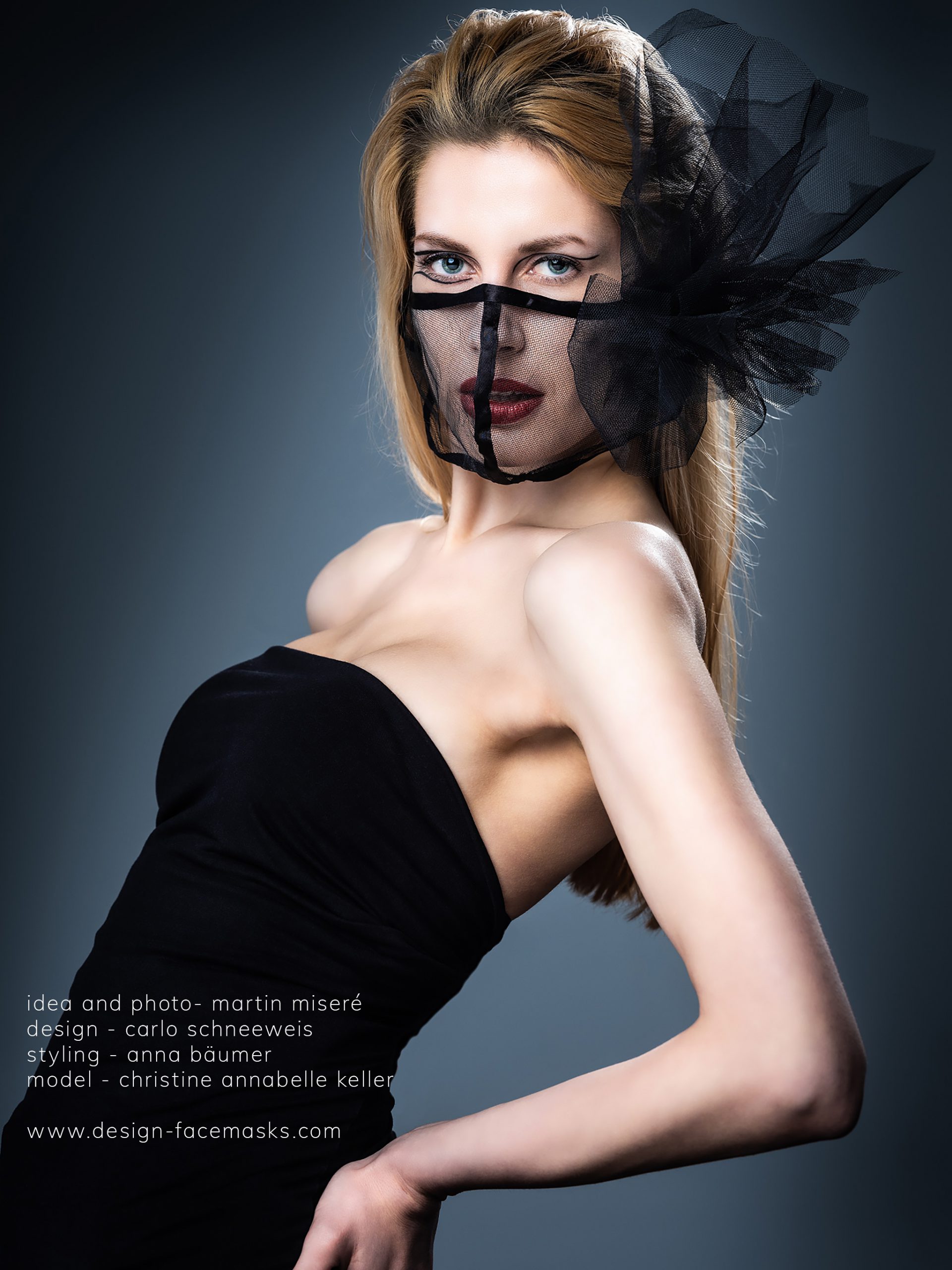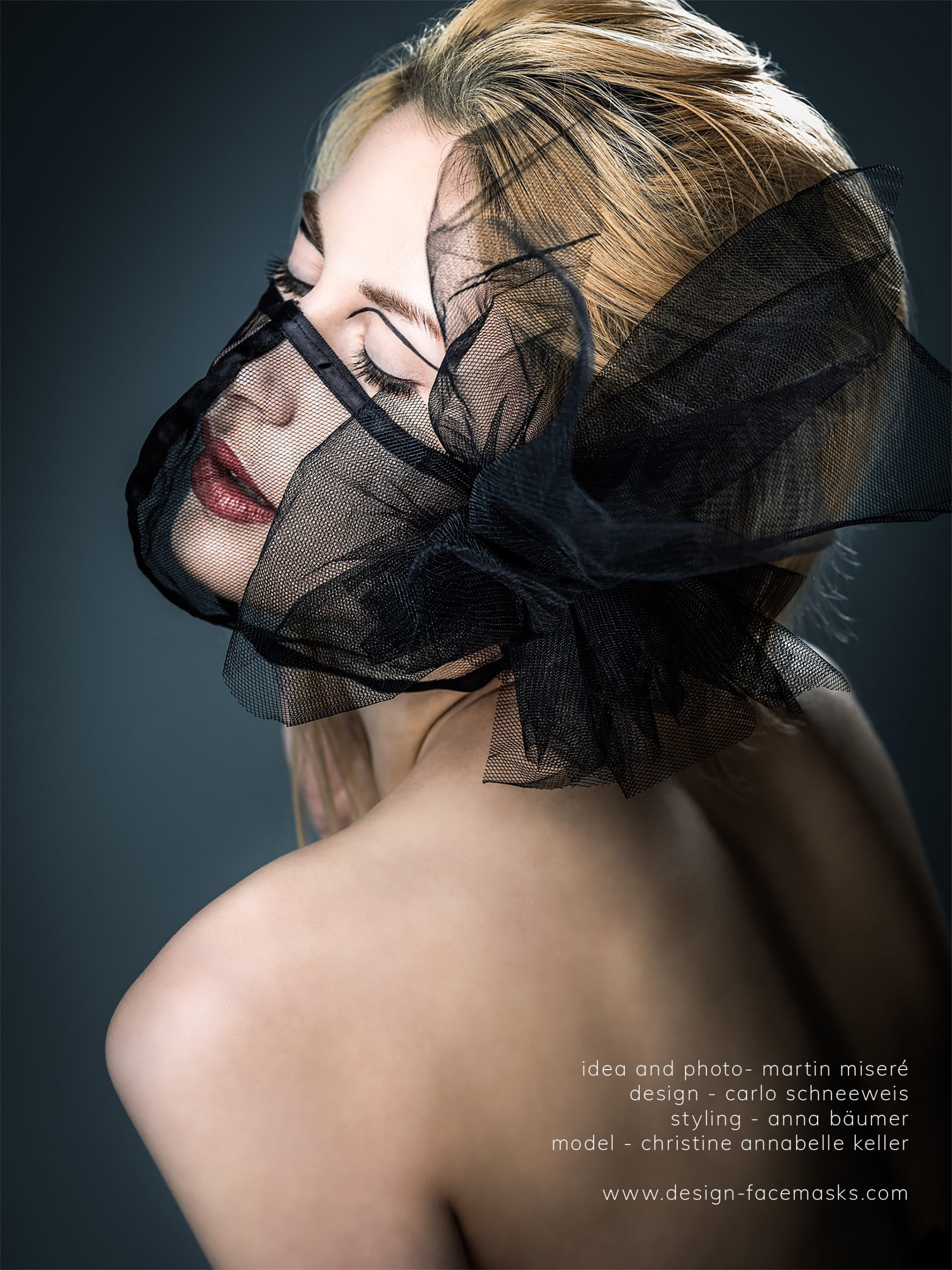 "Wie sehen in der Zukunft die Mundschutze aus, die bei einer Galaveranstaltung getragen werden?"
Zu dieser Frage habe ich eine Fotostrecke erstellt und mir ein kleines Team zusammengestellt, um gemeinsam innerhalb nur einer Woche das Projekt von der ersten Idee bis zum Shooting zu realisieren.
Als Fotograf und als Mensch ist es mir wichtig jetzt nicht in eine Schockstarre zu verfallen, sondern optimistisch, frei und kreativ nach vorne zu schauen und die Zukunft nach der Virus-Krise mit zu gestalten.
Um meine Idee des Shootings umzusetzen habe ich den Kölner Modedesigner Carlo Schneeweis mit ins Team geholt, um die Mundschutze zu kreieren.
Die Ideen waren schnell von ihm erdacht, aber die Umsetzung war recht kompliziert. Carlo konnte ja nicht einfach in einen Laden gehen und Stoff und Materialien kaufen, er musste sich von anderen Design-Ateliers etwas ausleihen, Ideen verwerfen, improvisieren, Details immer wieder neu ausdenken.
Ein schönes Beispiel ist der Mundschutz mit den Stäbchen, wenn man genau hinschaut erkennt man, dass die schwarzen Stäbchen Kabelbinder sind.
Die Fotostrecke ist in erster Linie ein künstlerisches Projekt für mich.
Die fotografierten Mundschutze sind nicht zum Verkauf gedacht, sie sollen Trends für die die Zukunft setzen, sie sind nicht funktionabel und tragbar, sondern sollen Trendsetter für die kommende Mode sein.
Das ist so ähnlich wie bei einem Concept Car bei Autos, die sehen toll aus, fahren aber nur in den seltensten Fällen.
"What will the face masks look like in the future that will be worn at a gala event?"
For this question I created a series of photos and put together a small team to realize the project together, from the initial idea to the shoot, just within a week.
As a photographer and as a human being, it is important to me not to fall into a state of shock now, but to look optimistically, freely and creatively to help shape the future after the virus crisis.
To implement my idea of the shoot, I brought the Cologne fashion designer Carlo Schneeweis into the team to create the face mascs.
The ideas were quickly conceived by him, but the implementation was quite complicated. Due to the shutdown Carlo couldn't just go to a shop and buy material and fabrics, he had to borrow something from other design studios, reject ideas, improvise, think up details again and again. 
A nice example is the face mask with the sticks, if you look closely you can see that the black sticks are cable ties.
The photo gallery about the face masks is primarily an artistic project for me.
The photographed face masks are not intended for sale, they should set trends for the future, they are not functional and wearable, but should be trendsetters for the upcoming fashion. It is similar to a concept car in automobiles, they look great, but they rarely drive.
Credits:
Carlo Schneeweis, fashion designer
Anna Bäumer, make up artist
Lynn Grabowski
Christine Annabelle Keller
Daniel Wernitz
Martin Miseré, concept and photography